Inspired by copper mines.
Creative Mines is a Hancock, Michigan software development company founded by Jake Northey. Starting with a self-designed logo, website, and messaging, Jake knew he needed a fresh, modern brand identity to attract the right employees and clients.
One of the biggest challenges for Jake was finding a way to recruit talented developers. Today's market is filled with software companies, giving developers access to competitive job opportunities around every corner, and Creative Mines needed a brand that would attract talent to the Keweenaw Peninsula.
We met with Jake to discuss his vision for the company, brainstorm branding directions, and lay out the types of content he wanted to highlight on his new site. The new website would display services offered by Creative Mines along with showcasing the team's approach, helping to ease the challenge of recruiting talent. 
Pulling inspiration from the old logo, we ideated a few distinctly different logo directions and presented Jake with three solid concepts. A few iterations later, we landed on the bright green gem icon, which we paired the icon with a new sans-serif font for a fresh and professional look. 
Logo Design
Messaging & Brand Story
Website Design & Development
Packaging Design
Visually represent a modern, full-stack software development firm
Attract software developers to a remote location
Develop a website that will impress another developer

Next, we crafted a brand story and new messaging to be used in the new website and other marketing materials. The original Creative Mines website had great content, including a blog full of guides and insights, which we preserved and transferred to the new website. 
Armed with a new logo, messaging, colors, and illustrations, we kicked off the website design process. We laid out the header, footer, and the home page, which set the direction for the rest of the site. A new blog page and blog post template was built to house the great content being crafted by the Creative Mines team.
Our inspiration for the site's design came from a handful of software-themed illustrations. These colorful graphics are the perfect way to add visuals to a site that's built around software – and industry that's difficult to represent visually. 

Content about the company's culture and values is scattered throughout the website, which all point towards the careers page. For potential candidates, the careers page displays the company's core values, information about the Keweenaw area, perks and benefits, and open positions. To wrap it all up, we added an application form to each job position page which provides a quick and easy way for candidates to submit their information and resume.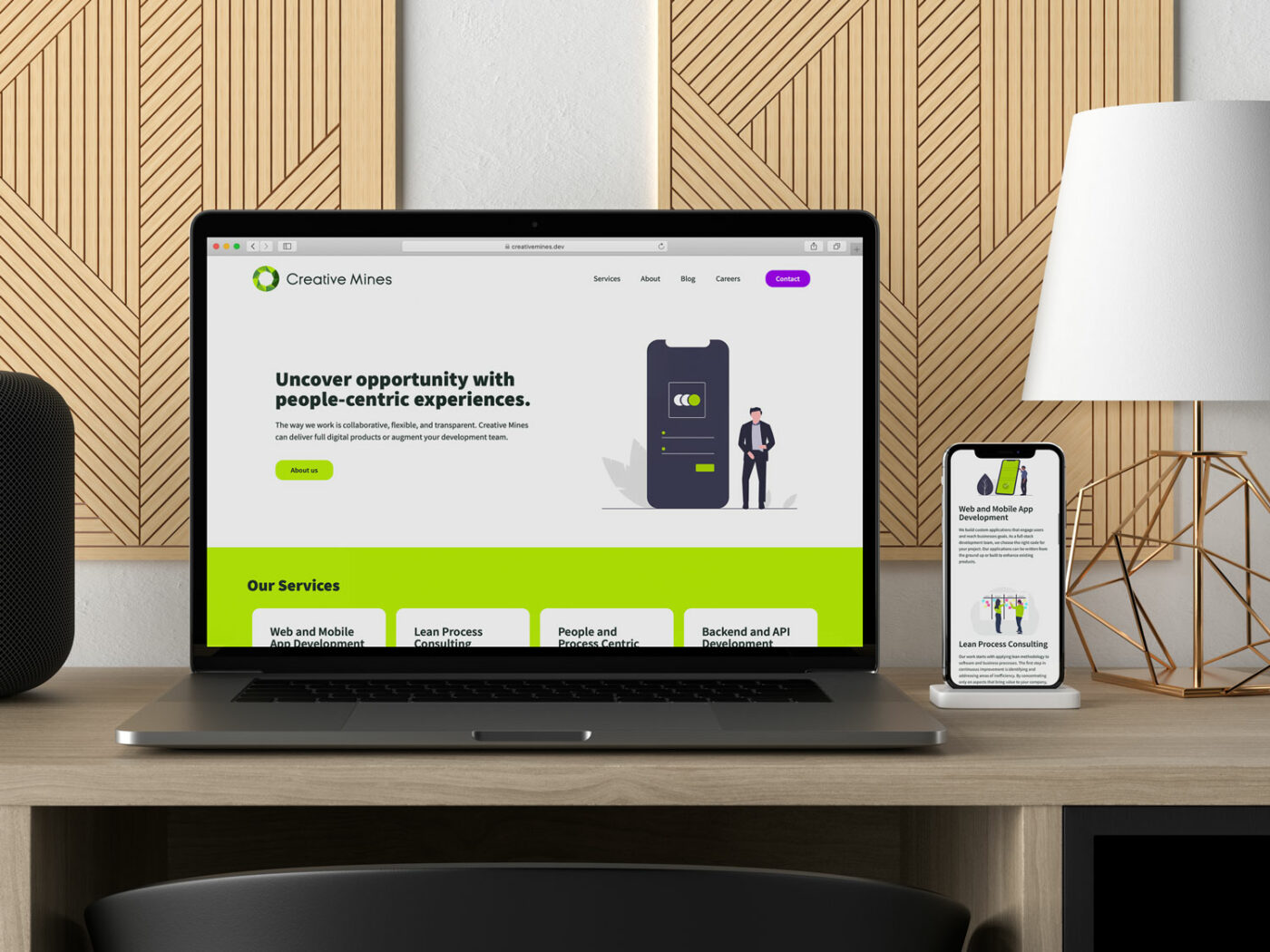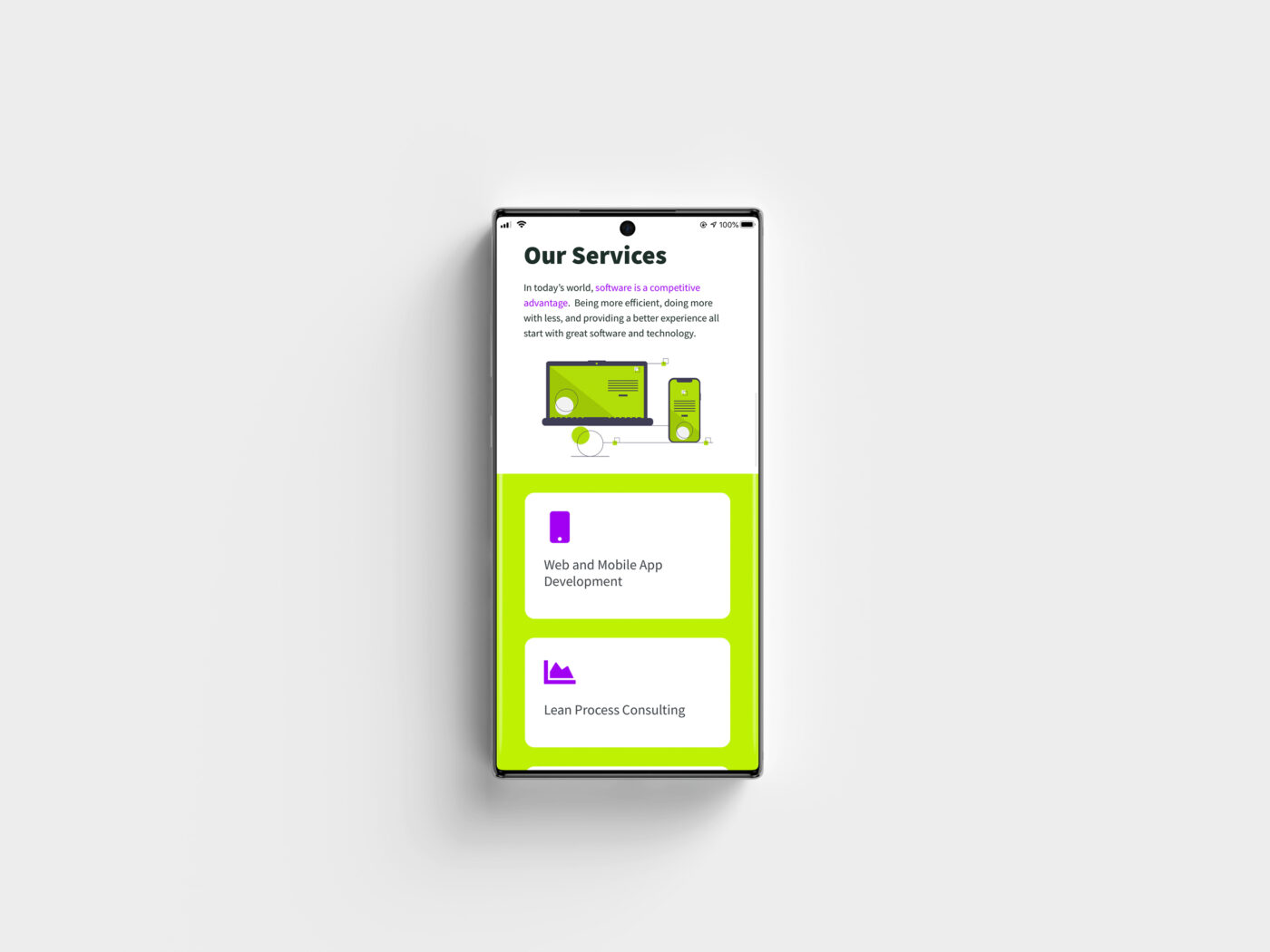 Once the site and logo was launched, we designed a welcome packet, tri-fold folder, and display mailer packaging to help with the company's recruiting efforts.