Waldo came to us with a task as big as they come. With a new company comes the need for a new brand image that makes an impact. As a startup company, Waldo needed a new logo, a high-tech website, and messaging that represented the global brand they wanted to become. They wanted to target land management companies with the hopes of scaling users of the app and discovering new funding sources.
Waldo was developed by Leo Huhta, a generational logger from Chassell, MI. Leo has been surrounded by the logging industry his entire life – he grew up in the woods watching his father log for a living. Against his mother's wishes, Leo followed in his father's footsteps and became a logger himself. Over the years, Leo identified major gaps and inefficiencies throughout the industry.
As Leo now looks towards retirement, he realized that it was time to do something that made a real difference for the way the logging industry operated. So he developed the Waldo App, essentially the "Uber" for logs. The logging industry is notorious for resisting change and Leo knew it would be an uphill battle. Waldo came to us with the need for marketing help as well as brand design and strategy.
In an industry that fears change, our ultimate goal was to mitigate concerns that someone may raise about this change. We curated a list of every benefit that the new app offered to each player in the industry. This became our messaging. At no point did their branding become about how great Waldo is, but how much better each person using Waldo would perform.
In order to get the attention of land management companies, we wanted to make a site that felt global and matched the app's capabilities. This site needed to be much different than a site coming out of small town Michigan. We focused on clean and easy design. Made the site simple and easy to navigate and digest. We dropped certain aspects that most sites require in order to make them feel like they had a larger presence and set them up to be a force in the industry.
Logo Design
Messaging & Brand Story
Website Design & Development
Photography
Videography
Help disrupt an industry that's notorious for resisting change. 
Design a site that appeals to a global audience.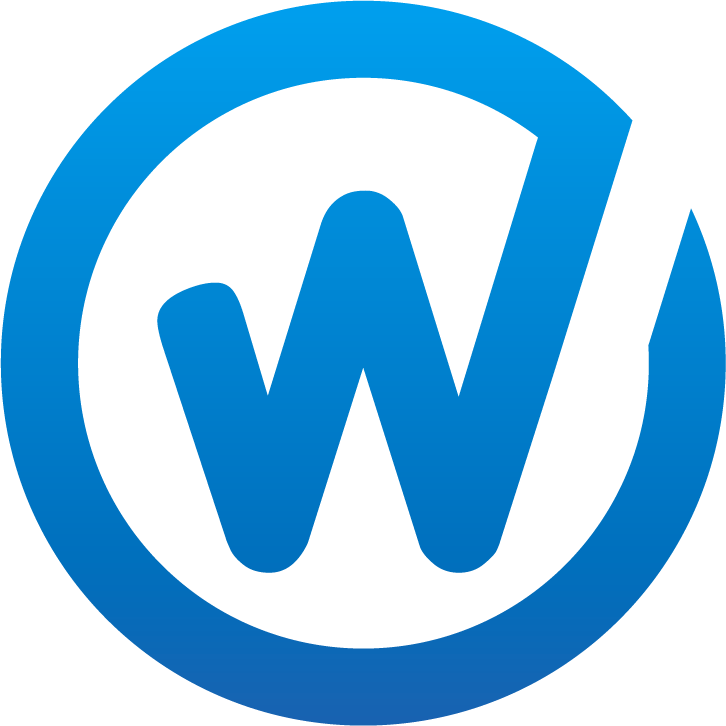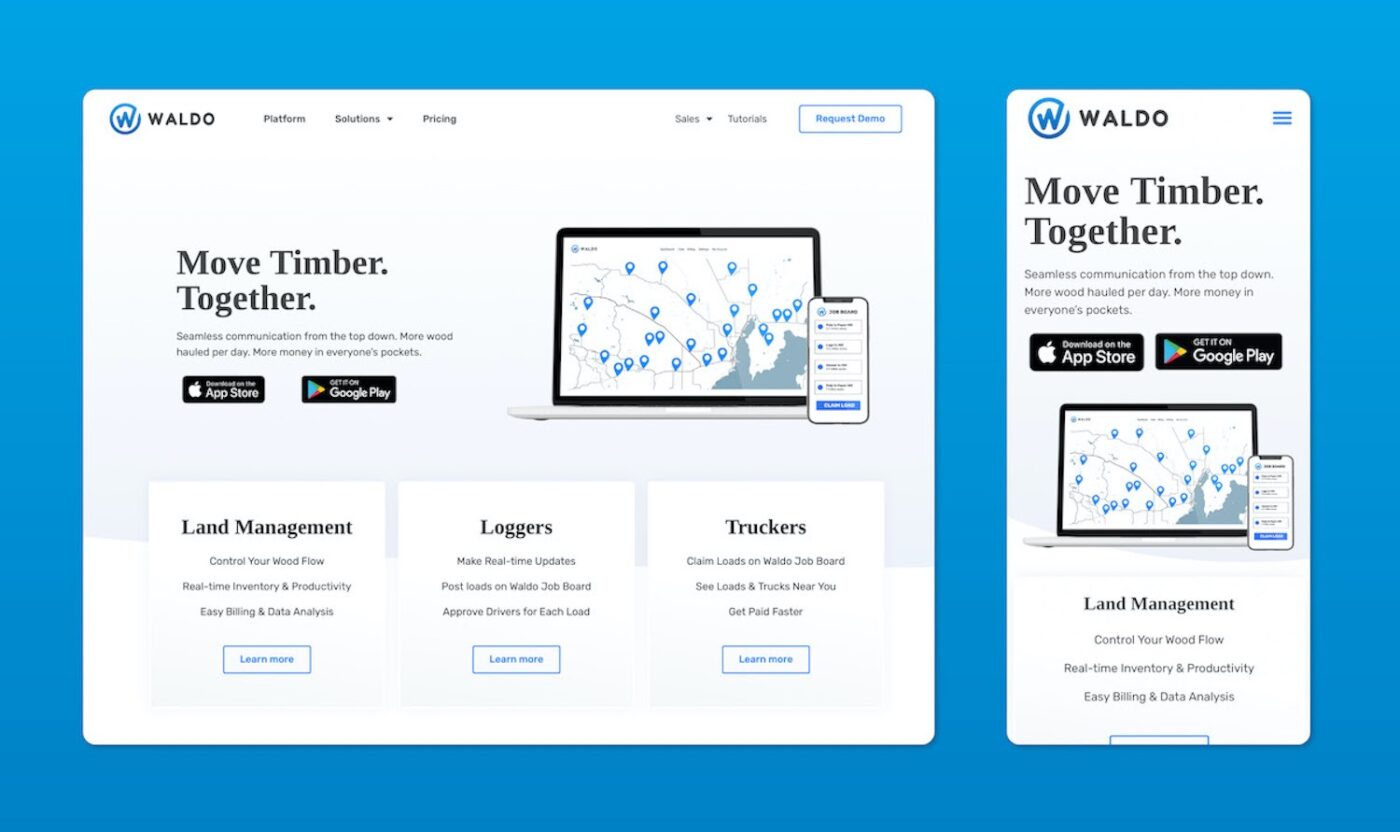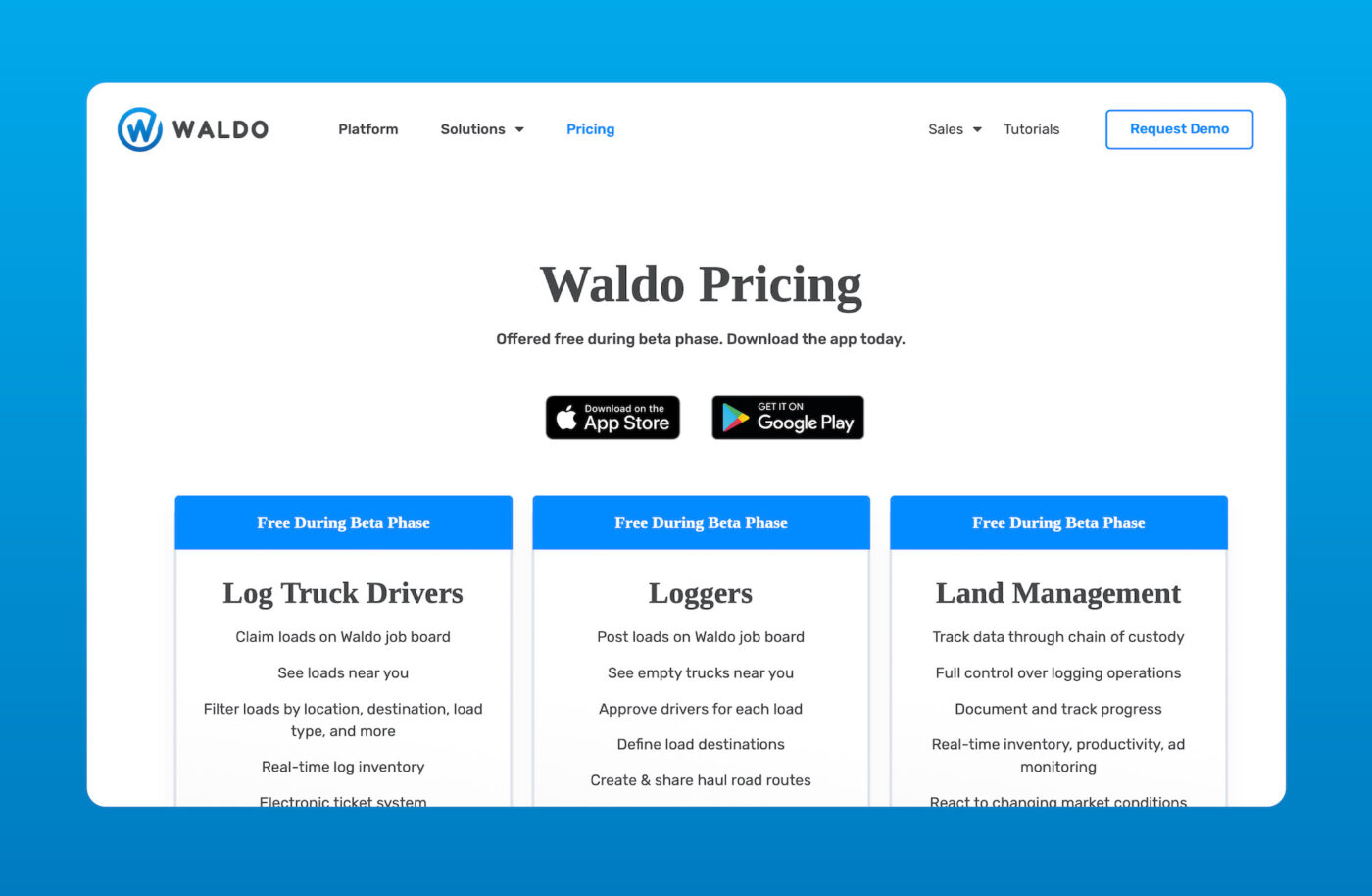 In an industry that is known to be fairly behind date when it comes to utilizing technology, we needed waldo to make a statement. When we developed Waldo's logo, it had to represent the app as a game-changer in the market. It had to look like something you wouldn't expect a logging company to. The design has clean lines, bubble letters, and most importantly, a bright blue brand color that can't be missed.
Although Waldo is in the early stages of development and implementation, they are armed with a logo and website that says something about where they are headed and that matches the clear potential of the company. Take a look yourself.