SmartCreative launched a new website for Great Lakes Sound & Vibration (GLSV) this week. As the engineering company began increasing its efforts to target the North American defense market, they came to SmartCreative in need of a new website design that would complement their new high-tech manufacturing capabilities. We built their previous website in 2014, which had served them well for 6 years. For the new site, we knew the design needed to be bold – something that would capture the attention of defense market officials while remaining highly credible and professional.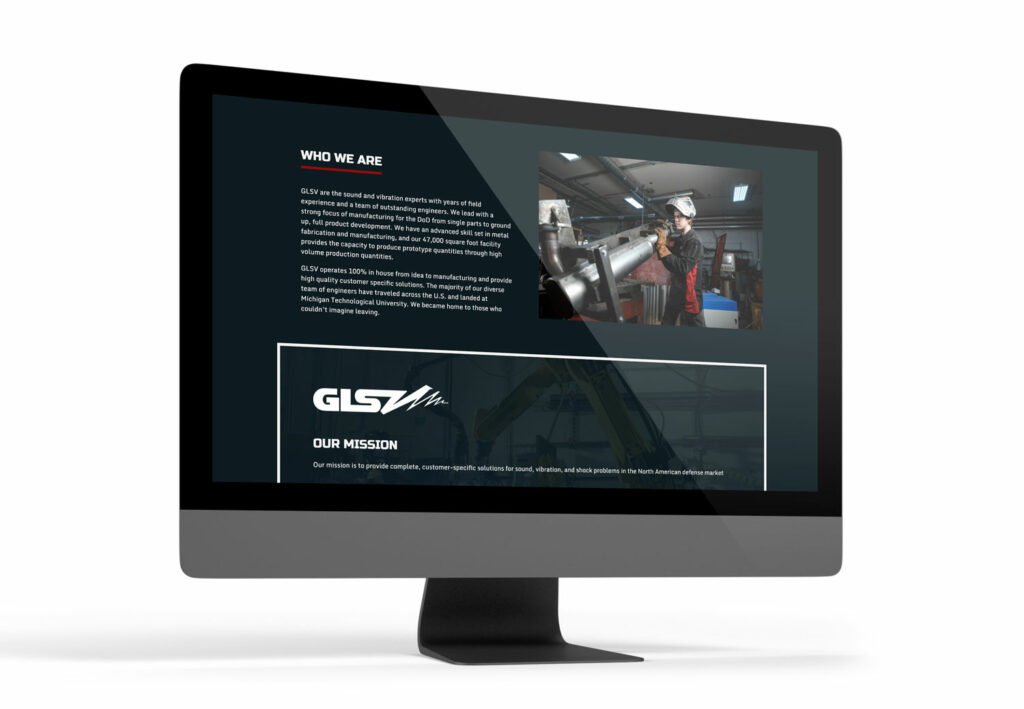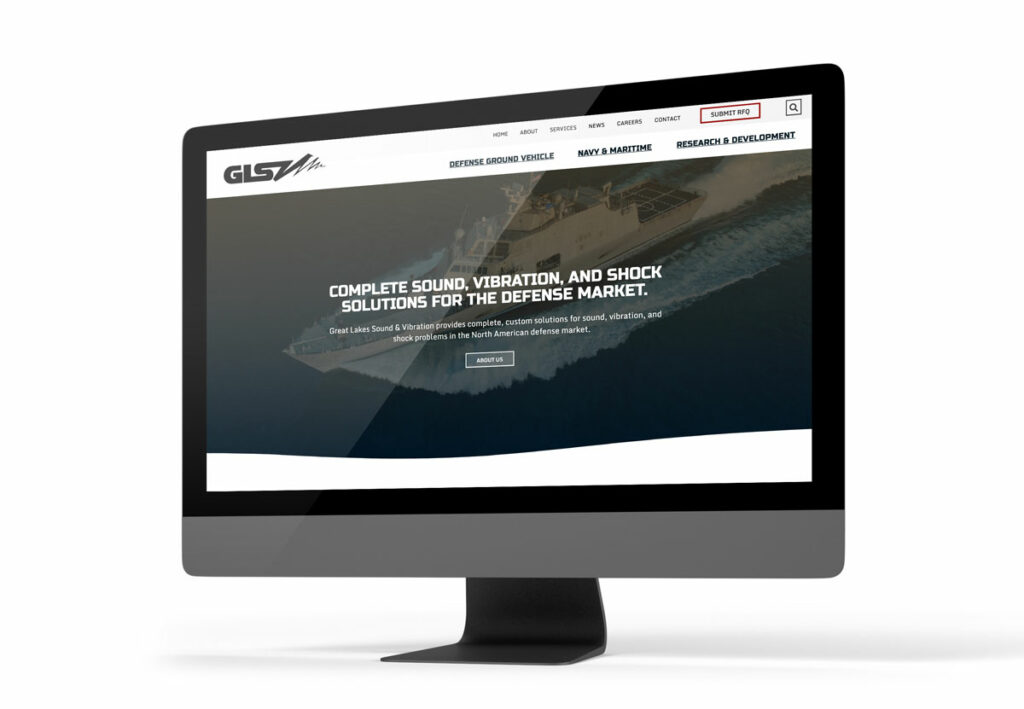 GLSV has a long history of providing engineering services to companies in the sound, vibration, and shock industry. The company got its start in 1996 in Houghton, Michigan, and quickly grew into a multi-functional engineering company. Over the past several years, the company experienced significant growth due to new defense contracts and needed to expand its manufacturing capabilities. 
In 2020, GLSV purchased and rehabilitated the former Goodwill Training Center near the Houghton County Memorial Airport, which now serves as their new manufacturing facility.
With their sights set on the defense market, GLSV also invested in a new website to showcase their solutions for defense ground vehicles, navy combat ships, and provide an overview of their research and development services. The new website features a news posting system for employees to post about awarded contracts, new capabilities, and more. 
We look forward to a continued partnership with GLSV as they secure additional defense contracts and grow their business right here in the Keweenaw.